The National Gallery of Art in Washington D.C. is hosting an exhibit featuring three generations of work from the famed Della Robbia family of Italian sculptors. From now until June 5th, visitors can admire the signature terra cotta sculptures of Luca Della Robbia and his proteges, Andrea and Giovanni.
Born in Florence in the 15th century, Della Robbia is credited with developing the technique of terra cotta invetriata, or glazed, which he eventually passed down to his nephew, Andrea, and great-nephew, Giovanni, who continued to recreate his signature style for decades after his death. His works adorn churches across Italy and are easily recognizable by their use of vibrant blues and greens over bright white terra cotta. His use of the more durable and practical terra cotta was unique in a time when most sculptors chose to utilize more luxurious materials, such as marble.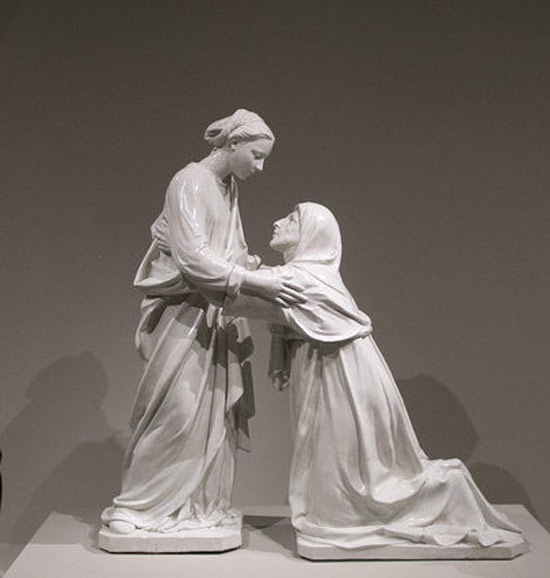 The color and durability of his works made them extremely popular with American tourists in the 19th and 20th centuries, who were thrilled to take home an undamaged piece of Renaissance sculpture. Most of the works in the museum collection come from the private collections of Americans. Others, such as "La Visitazione" from San Giovanni Fuoricivitas church in Pistoia, are being displayed outside of Italy for the first time.
-Maggie Utter