By Barbara Zorzoli
Columnist: Fashion for the Italian Journal
At Cannes Film Festival, there are many very different publics all living cheek by jowl. There are the film crews with their attendant creators, stars, and technicians; there is the global jamboree of journalist, critics, and festival directors; there are the professionals who come together once a year to do business, take the pulse of creation, update and be updated; there are those from the institutions, ministers, directors of national cinematography centers; there are the agents and press officers… and, lastly, there is the general public, those with access and those who watch from the sidelines, hankering to somehow be a part of a strange sphere that is the world of cinema. And this is Cannes.
The official poster for this edition pays tribute to two actors, lovers both on and off the silver screen… it's a kiss. Not only a kiss. It's the story of a legendary couple: Paul Newman and Joanne Woodward. This passionate in-love couple seems to represent the whirlwind of life, coiled in an almost childlike swirl of amour on the Cannes 2013 poster. An unpublished photo, one taken in 1963 on the set of Melville Shavelson's New Kind of Love.
Ladies and gentlemen of the jury are Nicole Kidman, Christoph Waltz, Daniel Auteuil, Ang Lee, Vidya Balan (Bollywood actress), Naomi Kawase (director), Lynne Ramsay and Cristian Mungiu.
The poster is stunning and captures all the cherms of equality. Four directors, four actresses-actors, all gathered around Spielberg, to decide, after eleven days of cinematic immersion, which film will be worthy of following Michael Haneke's 2012 Palme d'Or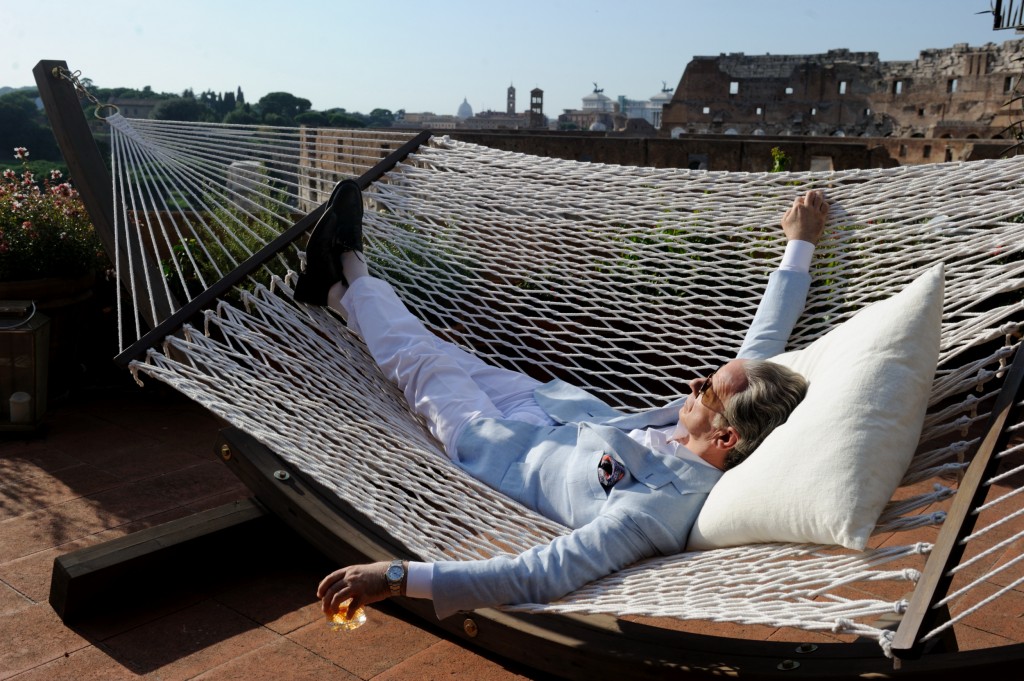 Baz Luhrmann's Great Gatsby opened the 66th Cannes Film Festival. The following films have been selected for the In Competition section: Steven Soderbergh (Behind The Candelabra), Paolo Sorrentino (La Grande Bellezza), James Gray (The Immigrant), Joel and Ethan Coen (Inside Llewyn Davis), Alexander Payne (Nebraska), Nicolas Winding Refn (Only God Forgives), Francois Ozon (Jeune Et Jolie), Asghar Farhadi (The Past), Roman Polanski (Venus in Fur) and Takashi Miike (Wara No Tate). They make for a very male-centric group (Valeria Bruni-Tedeschi is the only woman with a film in competition), despite all the criticism last year for an equally male-dominant lineup. Oddly, new films from Sofia Coppola and Claire Denis – two of the most notable female directors living – were both selected for the Un Certain Regard program instead of official competition. Also notable was J.C. Chandor's All Is Lost (his follow up to Margin Call), and Guillaume Canet's English-language Blood Ties, which stars Clive Owen, Billy Crudup and Mila Kunis, both screening out of competition.
Now let's talk about Italians in Cannes.
La Grande Bellezza directed by 'our' Paolo Sorrentino irony by Tony Servillo and Rome filmed in an incredibly way. This drama follows a successful journalist who flits between culture and high life in Rome. It's a mix of Proust introspection and Fellini reverie for a Search and a Dolce Vita seen since the beginning of this decadent century.
Un chateau en Italie, directed by Valeria Bruni Tedeschi, starring Filippo Timi (between Italy and Paris, Valeria Bruni Tedeschi continues an autobiographic work, which we no longer what is true, written or invented. With Mr Bruni as a mother on screen like in life and the love declaration to a lost brother that gives a tragic deeply moving dimension to the film).
Last but not least Miele by Valeria Golino, behind camera for the first time (Un Certain regard section). Going by the pseudonym Miele, Irene (Jasmine Trinca) is an angel of death, helping to give the terminally ill a peaceful means to leave this world.
The movie I loved the most? Behind the Candelabra. This movie is fabulous – so much so that, were it not for the fact that it reveals everything about his private life that he worked so hard to conceal, Liberace himself might well have loved it. Superbly scripted, brilliantly directed, smart but never smarmy and led by a lead performance by Michael Douglas so good you often forget you're watching an actor rather than the famous character he's playing.
I Would also like to mention the meta-documentary Seduced and Abandoned, shown at a special screening outside of competition (directed by Toback, starring Alec Baldwin), and Magic Magic, with Juno Temple and Michael Cera (directed by Sebastian and screened in the Directors' Fortnight section).
AND THE AWARD GOES TO….
The 2013 Cannes film festival finished on Sunday at the closing ceremony with the awards announced for best film, best director and best screenplay. La Vie d'Adele, a French film described by some as a "graphic lesbian drama" won the Palme d'Or, with US film Inside Llewyn Davis winning the runner-up Grand Prix prize.
Palme d'Or: Abdellatif Kechiche, Blue Is The Warmest Color
Grand Prix: Coen Brothers, Inside Llewyn Davis
Best Director: Amat Escalante, Heli
Best Screenplay: Jia Zhangke, A Touch of Sin
Best Actress: Berenice Bejo, The Past
Best Actor: Bruce Dern, Nebraska
Jury Prize: Hirokazu Kore-eda, Like Father, Like Son
The superstar of this edition? No doubts is Jerry Lewis. A tribute was paid to the 87-years old filmmaker in parallel with the screening of his latest movie, Max Rose, which he attended and in which he plays an elderly man who rediscovers his zest for life despite the loss of his wife. The coolest actor? Tom Hiddleston, a real 'Prince Charming' in blue (the 32-year-old English actor is the leading man of Jim Jarmusch's Only Lovers Left Alive).
If you think Cannes is just about movies, you've been hiding under the Croisette. Cannes is stars: Leonardo DiCaprio, Carey Mulligan, Benicio Del Toro, Justin Timberlake, Garrett Hedlund, Ryan Gosling, Kristin Scott Thomas, Léa Seydoux, Marion Cotillard, Joaquin Phoenix, Jeremy Renner, Mad Mikkelsen, Emmanuelle Seigner, Tom Hiddleston, Tilda Swinton, John Hurt, Orlando Bloom, Forest Whitaker, Emma Watson, James Franco, Clive Owen Billy Crudup, Zoé Saldana, James Caan, Robert Redford strolled the red carpet. A-listers increasingly were on the Croisette to reassure buyers about long-gestating projects. Martin Scorsese, Jennifer Lawrence, Justin Timberlake, Tim Burton, Jackie Chan were in Cannes but not just to stroll the red carpet at the Palais. They were here to promote projects at the Marche du Film.